There is nothing worse than a nursing strike!
This week on the podcast, Intern Barb tells her experience with a recent nursing strike. Just when breastfeeding was so easy, a new challenge presented itself. It was an extremely emotional experience, and luckily Finn is back to nursing now!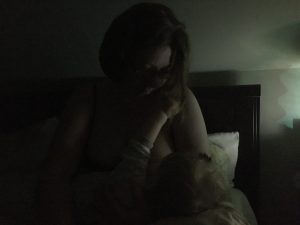 Podcast: Play in new window | Download | Embed
Subscribe: RSS
Shownotes:
If you need more information on nursing strikes, check out Episode 23 of the podcast.
Kellymom also has a wonderful resource page with a bunch of helpful hints. Trying to relax, ha, ha, and gently offering the breast seems to work well.
However, remember, nothing can replace the help of a great IBCLC (International Board Certified Lactation Consultant)! Find one here.
We are loving hearing about your breastfeeding stories! Listen to Melissa's, Megan's, or Jenny's. The next one could be yours! If you would like to share your breastfeeding story, please email barbara@bfcaa.com.
Also, we would so appreciate if you could leave a review and rate the podcast on iTunes-it will help other moms find the show.
Join in the conversation on our Facebook page!
~Happy Breastfeeding!