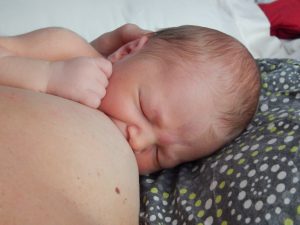 This week on the podcast, Melissa shares her breastfeeding story. Melissa talks about her first baby's slow weight gain and her low milk supply. Lot's of great tips for supply in this episode!
Podcast: Play in new window | Download | Embed
Subscribe: RSS
Show notes:
After our interview with Melissa, she had this to share about the second year of nursing her first son. "One thing that struck me after we recorded is I spent most of the time talking about the problems I faced in year 1 but I never really got around to how easy it was in year 2. I wanted to highlight that it can be hard in the first year for listeners who might be facing problems and getting discouraged." Thank you for giving us hope!
Thank you Melissa!
If you are interested in sharing your breastfeeding story please email barbara@bfcaa.com -also we would so appreciate if you could rate and review the podcast on iTunes.
~Happy Breastfeeding!