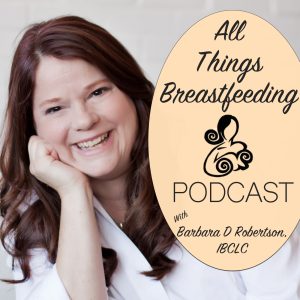 The breastfeeding market is exploding! There are so many products available and so this week on the podcast Barbara and Barb discuss what you really need for breastfeeding? Do you really need anything at all?
Podcast: Play in new window | Download | Embed
Subscribe: RSS
Barb's favorite breastfeeding products:
1. A good breastfeeding pillow. Barb Loves the My Brest Friend Pillow.
2. Breast pads
3. Nipple cream. We really love  Mother Love Herbal Company, and Earth Mama Angel Baby.
4. A good nursing bra. Check out the Body Silk Seamless Nursing Bra, and Essential Embrace Nursing Bra, both from Bravado. Melinda G. Also has a great line of nursing bras.
Resource of the week: A good nursing bra store! The Breastfeeding Center of Ann Arbor offers a large variety of styles and sizes. Please call for a private appointment or come in for a fitting during regular store hours.
If you haven't listened to our working and breastfeeding podcast episode, and our pumping podcast episode, check them out!
If you are going back to work, we recommend a good pumping bra. We love Simple Wishes!
Have you seen this fun breastfeeding book?
In the News:
California bill introduced to provide space and time for breastfeeding teens in schools. 
Thank you so much for listening! Please take a minute to write a review of the podcast on iTunes. We would really appreciate it!
If you want us to answer one of your questions on the show, please visit our Facebook page!
~Happy Breastfeeding!