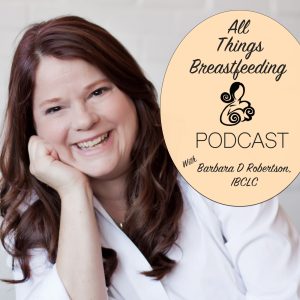 This week Barbara and Barb talk all about working and breastfeeding including how companies benefit from supporting breastfeeding mothers, what new mothers returning to work can expect, and about how Deborah Norville was treated when she went back to work as a breastfeeding mother back in 1991.
Podcast: Play in new window | Download | Embed
Subscribe: RSS
Show Notes:
*ROI (return on investment) for companies supporting breastfeeding mothers.
Such great information for mothers to know! Nancy Mohrbacher, IBCLC, RLC, FILCA and The Magic Number and Long-Term Milk Production 
Be sure to check out Barbara's working and breastfeeding resource page!
Deborah Norville's interview with Huffington Post. 
Breastfeeding in the Boardroom, OR somebody feed that baby!
Thank you for listening! Episodes will be available on iTunes very soon! Please share this podcast if you enjoyed and think others will find value in it!
Don't forget to leave you question on the tagged facebook post here. We want to answer your questions on the show!