What? A new 90 hour lactation course?
Yes, a new 90 hour lactation course! Let me tell you about how this came to be.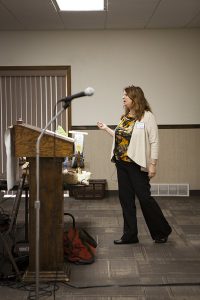 The thing I love most about my work is teaching. Whether I am helping one on one with a family, offering a prenatal course, or working with a group, I am a teacher at heart. When I was twenty-one years old, I literally had an epiphany out in a field in the upper peninsula of Michigan with my six year old sister. I had been majoring in drama at college but knew I didn't have the commitment (or perhaps talent) to be an actor. But what else should I do? I had been pondering this for months. For some background, I come from a family of teachers. My grandfather was a high school biology teacher, my great-aunt a principal, and many, many cousins are teachers. But back to my epiphany, I was in this field, teaching my sister about wild flowers, and all of a sudden it came to me that I loved teaching people about things!
Now, I am not going to lie, there many things about teaching that are a fine line between being helpful and not. First of all, I am a recovering control freak. What is a classroom? Nothing but an opportunity to take change, get organized, and be in control! When I was younger I reveled in this. That control made me feel powerful. As I have gotten older, my organizational skills still serve me well but when I am teaching I have gotten really good at letting go and letting my students show me the way. So freeing! I set up the structure but then the students move forward in their own ways, in their own time. Another good/bad things about teaching is that you, as the teacher, get to talk A LOT. I grew up in a family where I hid my voice so having people being required to listen to me was amazing! With children, this means you either have to frighten them into silence (not my style) or be entertaining and interesting enough that you captured their attention. My drama background has served me well for this! Again, with age, I have learned that yes, I have important things to say but I really want to hear what others say as well.
This all culminates into my latest project. I have been offering a 90 hour lactation course for seven years. I developed the curriculum all by myself and have taught it many times. I am proud of what I did. But… But, this 90 hour lactation course had been taught in our profession's model of two weeks with about one month apart for FIVE STRAIGHT DAYS IN A ROW. From 8-5:30 each day. Are  you exhausted just thinking about this? Let me tell my students were tired and I was so tired at the end of FIVE DAYS IN A ROW.
The purpose of all education is to help foster positive, healthy behavior change. Most of my competition requires A LOT of sitting quietly and listening. I have never taught this way. Research shows you have to "do" to change behavior. I felt I could do an even better job of teaching this course. A common complaint I have heard about other 45 hour courses help prepare their students for taking the IBCLC exam but not to actually work with breastfeeding families. I believe you can do both!
For the past 1.5 years I worked on a project for Clonlara School, a local, cutting edge, private K-12 school in Ann Arbor that has a campus, home schooling support, and schools around the world. They wanted me to help them sum up what they do that is so special, ground and support their practices with the latest research, and develop an interactive, online training for them to train their teachers around the world, in addition to current teachers, new hires, and anyone who wanted to teach with the very best practices available.
Immersing myself back into the best models of educational theory and practice really prepared me to update my 90 hour course. I saw how I could make this 90 hours even more impactful and enjoyable for my class participants.
As I said before, people learn best by doing. My research reinforced that the most important skills I could help my students learn were great clinical lactation skills, and maybe most important, great communication skills. If you cannot communicate effectively with families you are not going to be able to help them effectively.
So, I knew I wanted to focus on these two things, clinical and communication skills. Yes, there is a lot of "book learning" that people need. But you know what? You can look that up in a book or on the internet! Guess what? I will teach them how to do this as well, how to get the accurate medical information needed to effectively help families solve their breastfeeding problems.
The bottom line is we want to be able to help our breastfeeding families reach their breastfeeding goals.
The end result is a restructuring of my 90 hour lactation course and calling it was it what it is. The CCLS. Clinical and Communication Lactation Specialist. We will be using all the best practices in the field of education. I have also updated the subject matter in the curriculum to match the latest IBLCE Blue Print so the course is as cutting edge as possible! 90 lactation CERPs will be awarded upon the completion of all of the pre-work and in-person class participation that one of the pieces needed to take the IBCLC exam. I know, those of you who are already IBCLCs are saying, what? Another certificate? Yes. Everyone else who offers a 45 hour course offers one and to be competitive I need to as well.
The first organizational aspect I have changed is to utilized the flipped classroom educational model. Yes, there is important background information I need to convey. Students need to have the lactation knowledge base to practice their communication and clinical skills. But, ding, ding, ding, this can be done as pre-work, before the now THREE days of in-person class time, and can be completed at your leisure, in the comfort of your own home. We will be doing 20 hours of pre-work in the weeks leading up to the in-person portion of the class. Whew! That feels a lot better for everyone! This work does need to be completed before the in-person portion of the course and must be completed before the certificate of completion is given.
I will also be offering optional live, online webinars every other week to support the pre-work and answer any questions. What could be better? There will be assignments that require listening to a podcast, or watching a webinar, or reading articles but then, also there will be an activity to reinforce the knowledge that is being conveyed. What we recommend is you pace these out so you are working about two hours per week. But this is up to you! If you want to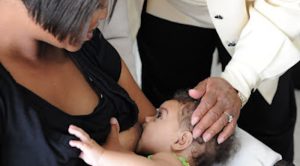 plow through all 20 hours in the two weeks before class (FYI-Not recommended by us!), this is your choice. But you will be doing actual assignments and little quizzes that will be turned into to our online educational platform. We will know what you are doing!
For the in-person portion of the course we will be working with breastfeeding families each morning and afternoon to practice our clinical and communication skills. We will be doing actually problem solving and walking through the work of a lactation consultant every day.
The dates for the upcoming Winter/Spring 2019 90 hour lactation course are as follows:
Part 1
Pre-work: December 14, 2020- 23 hours of pre-work assignments will open. Optional live webinars will be offered every other week (TBA depending on participants availability) for discussion of assignments and questions.
In-person: Friday, February 5th-Sunday, February 7th, 2021- 22 hours of in-person clinical work
Part 2
Pre-work: February 9, 2021- 23 hours of pre-work assignments will open. Optional live webinars will be offered every other week for discussion of assignments and questions.
Friday, March 19-Sunday, March 21, 2021- 22 hours of in-person clinical work
The goal for the pre-work is to about 2 hours per week which needs to be completed before the in-person portion of the course.
Early registration is open now!
Early bird prices are available until January 10, 2021!
Come and join us! Learn, laugh, and get ready to actually work with breastfeeding families.