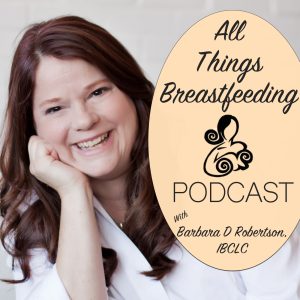 This week on the podcast, Barbara and Barb take on the topic of how to become and IBCLC (International Board Certified Lactation Consultant). If you are an aspiring lactation consultant or think it may be something you are interested in, this show will be very helpful for you.
Podcast: Play in new window | Download | Embed
Subscribe: RSS
Show Notes:
If you are interested in becoming and IBCLC, visit the IBLCE  website for pathway information.
The Exam is offered in April and October of 2016.
Please visit The Breastfeeding Center of Ann Arbor page for information on the 90 hour professional course and the Tele Seminar.
Rhode Island is the first state to gain Licensure for IBCLC's and work is ongoing in other states to make the IBCLC the gold standard in lactation care.
The Surgeon General's Call to Action to Support Breastfeeding in 2011 states that, "International Board Certified Lactation Consultants (IBCLCs) are the only health care professionals certified in lactation care" which supports the IBCLC as the gold standard in lactation care.
In the News:
Dog Found Breastfeeding a Starving Child in Chile
As always, Thank you so much for listening! Please consider leaving a review on iTunes to help others find the show. We want to know what you think!
~Happy Breastfeeding