How to become an IBCLC?
This week Barbara and Barb talk about Barbara's journey to becoming an IBCLC (International Board Certified Lactation Consultant)!
Some people think because the IBCLC credential is consider part of the health care field that you have to be a nurse. This is not true! Many of the biggest movers and shakers in our field are not RNs. Cathy Watson Genna has a bachelors of science. Liz Brooks is a lawyer!
Diana West and Lisa Marasco who wrote The Breastfeeding Mother's Guide to Making More Milk are not RNs.
Barbara started out with a masters degree in curriculum development with a bachelors degree with three minors, elementary education, communications, and children's literature. Once she had her first baby she became very active in La Leche League, becoming a leader in 1998. The contact hours with mothers and babies breastfeeding helped her qualify to take the IBCLC exam.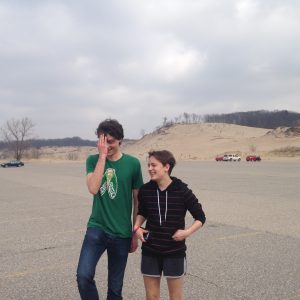 Barbara is a life long learner so she had been collecting lactation education credits by going to conferences for her own education. These experiences plus her college courses from her secondary education set her up to become an IBCLC. In 2004, Barbara took and past the IBCLC exam and has re-certified in 2008, and 2014. Barbara's passion for helping families with breastfeeding continues to grow as her "babies" continue to grow. Always utilizing her back ground in curriculum development, Barbara has created a 90 hour course which is part of the requirements to become an IBCLC, a 20 hour course that covers the topics required for Baby Friendly, and many other talks, the most recent ones on epigenetics, the microbiome, and breastfeeding, and one on mindfulness in the health care field. See if you have the bug as well! Do you love breastfeeding? If so, this might be the profession for you!
To learn more about how to become an IBCLC, what the process is consider listening to another one of our podcasts that lays out this in detail. We also have a handout that we create. If you would like this, email barbara@bfcaa.com to request a copy.
Podcast: Play in new window | Download | Embed
Subscribe: RSS