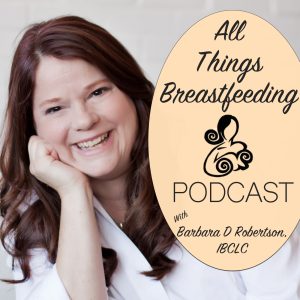 All Things Breastfeeding has a news roundup this week on the podcast. We chat about important breastfeeding topics and some hot button issues this week! Join us while we lay it all out. The good and the bad.
Podcast: Play in new window | Download | Embed
Subscribe: RSS
All Things Breastfeeding Show notes: 
9 Things Your Lactation Consultant Desperately Want You To Know About Low Milk Supply 
Internet and Breastfeeding: Friend or Foe-podcast episode
Barbara's blog on baby friendly hospital initiative
We want to you know what you think! Join in the conversation on our Facebook page
We would love to share your breastfeeding story- email barbara@bfcaa.com
It would also be so helpful if you rate and review our podcast on iTunes. It helps give us feedback and also helps other people find the show!
Thank you and Happy Breastfeeding!