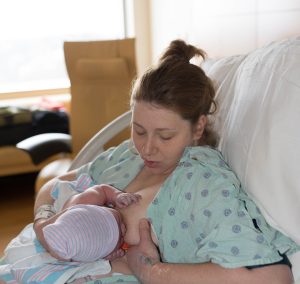 This week on the podcast Barbara and Barb discuss birthing and breastfeeding. How does birth affect breastfeeding? Does the birth experience matter? We tackle these questions and more!
Podcast: Play in new window | Download | Embed
Subscribe: RSS
Show Notes: 
March of Dimes-39 week induction
ACOG guidelines on induction
Listen to Jennifer Canvassar's episode as mentioned in the show!
In The News: 
This mom breastfed her sister's baby! 
Thank you so much for listening today! Please remember rate and leave a review in iTunes! Also, If you would like to share your breastfeeding story, email us barbara@bfcaa.com
~Happy Breastfeeding