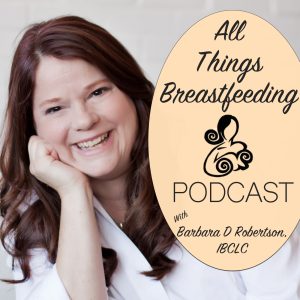 This week on the podcast Barbara and Barb chat with a very special guest. Jennifer Canvasser, founder of the NEC Society speaks out about the importance of human milk for premature babies and why her mission is so important and close to her heart.
Podcast: Play in new window | Download | Embed
Subscribe: RSS
Show Notes:
WHO Feeding Guidelines state that " Only under exceptional circumstances can a mother's milk be considered unsuitable for her infant. For those few health situations where infants cannot, or should not, be breastfed, the choice of the best alternative – expressed breast milk from an infant's own mother, breast milk from a healthy wet-nurse or a human-milk bank…" To read more on these guidelines follow link to page 7, #18 and #19.
AAP Breastfeeding and the use of human milk guidelines also state that premature infants should be getting an exclusive human milk diet as it significantly reduces the risk for NEC.
Exclusive human milk diet reduces the rate of NEC (necrotizing enterocolitis) by 80% according to this analysis of research studies.
NEC is costly! According to this study in 2012, "The adjusted incremental costs of medical NEC and surgical NEC over and above the average costs incurred for extremely premature infants without NEC, in 2011 US$, were $74,004 (95% confidence interval, $47,051-$100,957) and $198,040 (95% confidence interval, $159,261-$236,819) per infant, respectively." See the study for more details.
Please check out HMBANA.ORG (Human Milk Banking Association of North America) and consider donating if you are able to.
Baby Friendly NICU initiative is part of the Baby Friendly USA initiative. For more information, check out the link!
Is a NEC free NICU a possibility here in the United States? Check out this article from the NEC Society Highlighting a NICU that remained NEC free in 2013.
Here in Michigan, Bronson Hospital has the first Milk Bank in Michigan and has an excellent model for providing human donor milk for fragile infants.
How can you help support the effort for providing human milk for fragile infants?
Visit the NEC Society website and learn more about this wonderful organization
Visit Best for Babes and learn more about the 2nd Annual Miracle Milk Stroll taking place Saturday May 2, 2015
To learn more about Jennifer Canvasser and her son Micah's Story, read this wonderful article featured on Huffington Post.
This show is dedicated to all infants who have lost their lives and suffer complications from Necrotizing Enterocolitis. Micah's legacy lives on.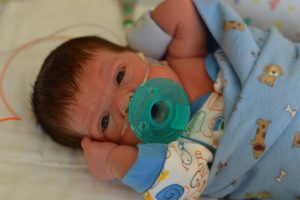 Thank you Jennifer Canvasser for sharing these precious photos of Micah before he was diagnosed with NEC.
Please check out our new You Tube Channel for videos to help and support breastfeeding mothers.
If you love the podcast, please leave a review on iTunes so that others can find the podcast more easily!
Follow us on Facebook to stay up to date on happenings at the Breastfeeding Center of Ann Arbor!
Have A Wonderful Day!