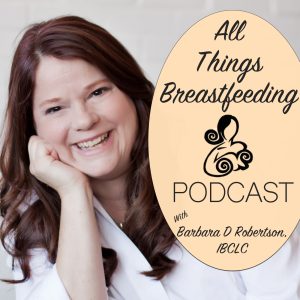 This week on the podcast we talk about the "taboo" subject of nursing older babies. Despite recommendations from the American Academy of Pediatrics and the World Health Organization, mothers are still having to defend their choice to nurse older babies. We chat about why nursing older babies is normal and the benefits that nursing past infancy provide.
Podcast: Play in new window | Download | Embed
Subscribe: RSS
Shownotes:
World Health Organization breastfeeding recommendations
American Academy of Pediatrics breastfeeding recommendations
Pink backlash on instagram post
Barbara Blog Trusting Your Gut
Kellymom information on weaning
In The News:
2016 Breastfeeding Report Card
Thank you for listening today! If you are enjoying the podcast, please rate and review on iTunes. Also, if you are interested in sharing your breastfeeding story, please email Barbara at barbara@bfcaa.com
~Happy Breastfeeding!