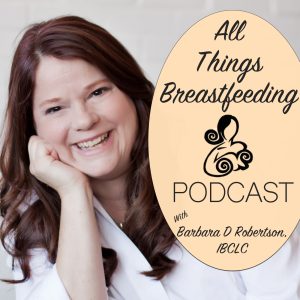 This week on the podcast we share quick tips for engorgement. Although completely normal after birth when colostrum is transitioning to mature milk, it can be painful to deal with. Let us help you. Great listen for pregnant mamas!
Podcast: Play in new window | Download | Embed
Subscribe: RSS
Resource of the week: Kelly Mom information on engorgement
Getting off the to best start with breastfeeding podcast episode
Visit our Working and Breastfeeding page for more information on hand expression.
We also have a great YouTube video demonstrating hand expression.
Reverse pressure softening technique to help with engorgement.
In the News: This Is Why Your Baby Doesn't Sleep Through The Night
Thank you so much for listening this week! Please share with others and if you enjoy the show we would love for you to rate and write a review in iTunes.
Join the conversation on our Facebook page!
Happy Holidays!