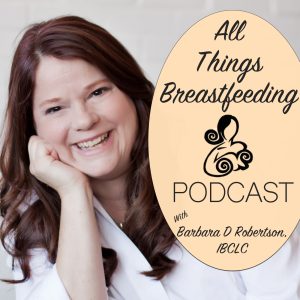 This week on the podcast, we have a wonderful interview to share with you. Alyssa Schnell IBCLC has a special place in her heart for helping mothers through adoption and surrogacy to breastfeed their babies. She is the author of Breastfeeding Without Birthing: A Breastfeeding Guide for Mothers Through Adoption, Surrogacy, and Other Special Circumstances. Alyssa is the proud mother of three breastfed children, two by birth and one by adoption.
Podcast: Play in new window | Download | Embed
Subscribe: RSS
Shownotes:
In the news:
You can find Alyssa Schnell at Sweet Pea Breastfeeding.com and Birthing Without Breastfeeding.com Please visit her websites to contact her or to learn more.
After the interview we asked Alyssa which at the breast supplementer she likes best and since we didn't get to specific brands in the episode, we will share her thoughts here. Here is what she had to say.
"I prefer the Lact-Aid over the SNS.
The most important reason being that is what the adoptive moms far and away report they prefer.  It tends to be more effective at stimulating the breasts to increase milk production than the SNS because it requires an active, effective suckle (whereas the SNS uses a bit of gravity to help the milk flow).  It tends to leak less than the SNS which is great for side-lying position.  It is more discreet under clothing.  Personally, I like that it was developed by Jimmie Lynne Avery, and adoptive mother and a researcher of induced lactation.  Jimmie helped shape the process of inducing lactation, and was around long before Newman-Goldfarb.  She died a few years back, but I hear she was very beloved.
The exception to this recommendation might be for babies with suck difficulties.  The SNS allows for larger tubing, or even doubling the tubing for babies who have a difficult time efficiently pulling the milk/formula through the tubing.  However, for these babies, the Hazelbaker fingerfeeder (used at the breast) would be another consideration because the mother could deliver boluses of milk/formula by squeezing the bulb. "
Resources as mentioned in the show:
 "Mothering success is not measured in ounces or drops of milk that flow from breast to mouth, it's measured in the love that flows between mother and baby." From Diana Cassar-Uhl, IBCLC