Breast feeding failure?
Most women in the USA want to breastfeed yet many of these women don't reach their breastfeeding goals which is often defined as "breast feeding failure". In some states, as many as 90% or more of families initiate breastfeeding. These states tend to be on the east and west coasts of our country. The lowest number of mothers who start out breastfeeding is Mississippi which has an initiation rate of 63.2%. But still, these numbers are high! Why aren't we seeing breastfeeding everywhere? This podcast is about all the reasons we are struggling with this "natural" process.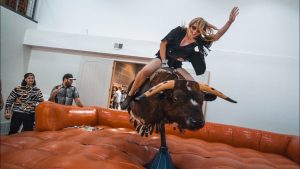 First of all, I hate the term "breast feeding failure" which is commonly used by the medical profession. However, failure implies that if you just try hard enough, you can do it! For breastfeeding, trying harder is not the answer. The odds are stacked against you. It is like if a normal person tried to ride one of those mechanical bulls and expected to stay on. Sure, some people have experience and can do it and some people have some internal natural untapped skills that make them a natural, but most of us would need practice and coaching to even have a chance.
So ironic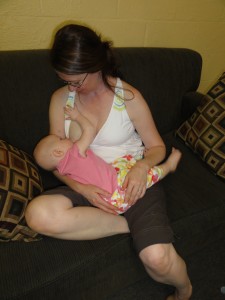 People talk about breastfeeding as being the easiest thing they have ever done and then you have a large group of people who say breastfeeding was the hardest thing they have ever done and then another group who didn't beat the odds. How can this be? The easiest and the hardest? I think we all believe we are going to fall into the earth mother super easy group of breastfeeders. That it will come naturally.
Maybe. But maybe not.
I personally did not anticipate all the barriers I would experience while working on nursing my first baby. Please listen to my podcast if you want to hear about my struggles. I was this close to giving up. Day 6, all formula fed, would not latch, no breastmilk while pumping, but then, then I was lucky enough for someone else to reach out and arrange help for me. And it worked. Slowly, and boy, it took time, but by 12 weeks we were exclusively breastfeeding.
The bottom line is that getting help and support is not something we are used to but with breastfeeding, and honestly everything (Who hasn't needed some tennis lessons?), but I think we feel we should somehow be a natural at this and if not there is something wrong with us, not the system, not that we were set up for struggles.
This podcast is about all the ways that we are being set up for "breast feeding failure". I got off on a rant and didn't talk about solutions. The solution is to get help. And if the first person doesn't give you the answers you need, get more help. The point is you don't have to do this alone and again, most people need help!
Finally, for all those families who didn't get the help you needed, my heart breaks for you. It was not your fault you didn't reach your breastfeeding goals. You were set up from the start.
Podcast: Play in new window | Download | Embed
Subscribe: RSS