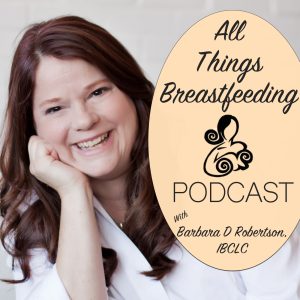 We are excited to bring our first breastfeeding story this week! Barbara, Owner and IBCLC at The Breastfeeding Center of Ann Arbor shares the story of her first breastfeeding journey.
Podcast: Play in new window | Download | Embed
Subscribe: RSS
Thank you for listening today! If you enjoy the podcast, please share with your friends! We would also love for you to rate and review the podcast on iTunes. 
Join in the discussion on our Facebook page.
~Happy Breastfeeding!