Description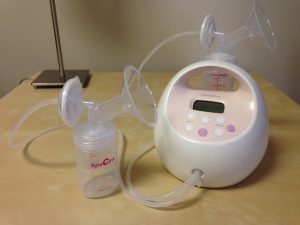 Class: Returning to Work and Breastfeeding
We are launching a brand new class for parents who are returning to work and heading into the pumping-at-work / bottles-for-baby stage! While the day-to-day looks different for every family, there are some great basics, information and tips, and things to keep in mind that apply to everyone. Plus we'll have lots of time for Q & A. Sign up to reduce your stress, maintain your milk supply, and keep your breastfeeding journey going strong!
Important Note: We think this session will work best for you after you have had your baby and are at least a few weeks into your breastfeeding journey. We do not recommend taking this class prenatally.
Saturday September 23rd 2023, 2:00pm-4:00pm EST, virtually via Zoom
(Note – if this date doesn't work for you, we offer private sessions as well. Email us for more info)
Cost: $40 per family (the breast/chest-feeding parent and partner/support person)
Work and breastfeeding can happen! However, 80% of breastfeeding parents stop breastfeeding within 1 month of returning to work!  Don't become part of this statistic! Knowledge and support are the answer.
As a breastfeeding parent preparing to return to work, you might feel a bit overwhelmed. Let us help you out!  Research has shown that mothers who feel knowledgable, comfortable and confident about their return to work plans have the highest success rates. This class will cover:
When to introduce a bottle, how to bottle feed (paced bottle feeding!!!), keep babies in practice, and how to know how much your baby will need to eat
Pumping – How often, for how long, what to bring. How to optimize pumping (or hand expression!), and make each pump session as efficient and effective as possible
Child care –  how they can help you preserve your breastfeeding relationship
And more!
Past participant feedback:
"Jessica was SO helpful and covered all the topics I was worried about in detail. I feel so much more confident going back to work and keeping my supply up now."
"Very good information, detailed, interactive. Small class size was great for taking time for individual questions. Virtual format was appropriate, convenient and effective."
"Jessica is so well versed on all of the topics we discussed."
What did you like about the class? "instructor's experience and insight. Education and tips that aren't really globally known (even though they probably should be!)"
Payment options:
You will have the option to pay with Paypal or by check when you register here.
If you would prefer to pay by Visa, Master Card, or Discover, please email Barbara@bfcaa.com and we are happy to accept these payments.