Nursing bras that fit!!!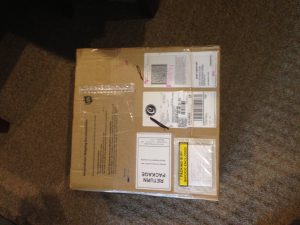 I am so excited because I just received my first order from Cake. These are nursing bras in sizes that are hard to find! I have made it part of my mission to have nursing bras that fit almost any mother that walks through our door. Why am I so passionate about this? Let me tell you about how this came to be.
My story (FYI TMI, don't read if you are interested!):
When I was in 10th grade I somehow, really unnoticed by me, went from small breasts to large ones. With these new additions came a problem which I didn't really solve until much later in life. When I went bra shopping I couldn't find anything that fit! I didn't realize that it was due to my size. I just felt weird and like I clearly didn't fit in. I had no idea what my size even was! How many of you have no idea what size you are? It turns out I was, at that time, a 34 DD. Back in 1982 this was hard to find! Still not easy but things have gotten better.
Being fitted…
One of the best things I did was get fitted at Hudson's in around 1990. I went into a room, I was measured by someone who knew what they were doing, and Voila!, I had a comfortable, sorta pretty, bra that fit! Being fitted by someone who knows what they are doing is a gift from a above for hard to fit ladies. Honestly, being fitted no matter what size you are is amazing! Again, do you know your size? Many women where a bra that is too big in the band so they can get the cup size they feel they need. This happens all the time to women. The support needs to come from the band, not the shoulders.
In the mall, you know that maternity store, they do this all the time. Moms come in with their band sagging because the store personal want to sell you something but just don't have the right size. Since you have been most likely wearing ill fitting bras already you won't know the difference so they get away with it.
And now babies come…
Fast forward to having my first baby. Let me tell you about breast changes! My band size stayed small but the girls, well, let's just say, they arrived! Looking back I am sure I was an I or a J cup. Yes. I or J. There are also sizes L and M for those of you who have their mouths open. And this is not easy! Remember the too big band to get the right cup size? That was me. I had a so ugly, white, bra that rode up my back and barely contained my breasts. I hated this bra! But it was the only one I had. I don't even remember where I got it.
When my first was about 15 months I banned him from nursing in public so I could where a real bra again. How sad is that? Second baby, the internet was taking off so I could find some other options but when I called, that's what you had to do, to order my bra the lady questioned my measurements because the cup size was so large! And that is what this business did! Sold bras with large cup sizes. Can you imagine me at the mall? I got a couple of things that were OK but they were always to big in the band.
Once I was done nursing I found Sunny J's in Plymouth. They don't do a great job with nursing bras but they do an amazing job with bras and swim suits! They talk to you about what you need, put you in a dressing room, and bring you things to try on! They have so many sizes and are very good at fitting! The best!
What's happening now…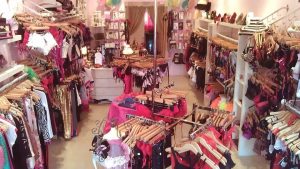 Back to what I am doing with my business. I am the Sunny J's for nursing bras and tanks. My story made me passionate. I never want families to go through what I went through, having ill fitting nursing bras and tanks. We do work by appointment only so you will have to call us, 734-975-6534, or email, barbara@bfcaa.com, or contact us, but we are very flexible and can work with your schedule.
We offer this fitting service for free. However, we do hope that if you find something you love or at least something that works, you will help support our business and purchase from us. Yes, you might be able to save a few dollars on the internet but the luxury of being fitted is priceless. We can't promise we have something for everyone but if we don't we don't know who does.