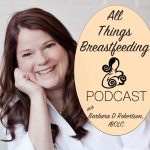 This week on the podcast we share another breastfeeding story! Lindsay shares her journey breastfeeding Jack who was born 2 months premature.
Podcast: Play in new window | Download | Embed
Subscribe: RSS
Do you want to share your breastfeeding story? Please contact Barbara! Barbara@bfcaa.com OR connect on Facebook!
Don't Forget! This weekend is the 3rd Annual Miracle Milk Stroll! Barb the intern will be at the Ann Arbor location so come on out! If you are somewhere else in the country there is still time to register here. 
Lastly, Please consider rating and leaving a review on iTunes! We would so much appreciate it and it will help others find the podcast more easily!
Thanks for listening and Happy Breastfeeding!