Breastfeeding class? Why take one?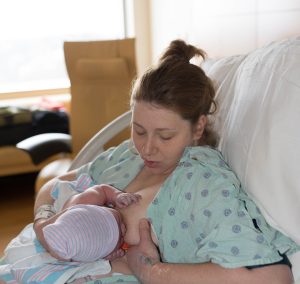 Today's episode is just a quick informational show on the importance of taking a breastfeeding class before you have your baby! A little knowledge can go a long way! Please share this episode with new mamas and friends!
Breastfeeding a new baby is natural but not always easy. Some people say breastfeeding a baby was the easiest thing they ever did, some say it was the hardest! A good breastfeeding class should focus on the first critical weeks of your baby's life and provide basic information and resources to prepare the mother-to-be for a satisfying breastfeeding experience. Since family support is a key factor in a positive breastfeeding experience, partners are also encouraged to attend any breastfeeding class you may sign up for.
Knowledge is power! A breastfeeding class should help you feel empowered and give you the basic information you need to help get your breastfeeding relationship off to a great start!
The Breastfeeding Center of Ann Arbor does offer a prenatal breastfeeding class onsite at 722 Brooks Street, Ann Arbor, MI 48103 for $60 per couple. See our web page to register. We teach at the Center for the Childbearing Year.
In our classes, we cover:
How you make breastmilk
The benefits of skin to skin contact
How to tell if your baby is getting enough breastmilk
The basics of latching and positioning
We always have a breastfeeding mother come to our classes. Seeing is believing!
And of course, we always have time for questions.
If you cannot make one of our dates, we also offer a private breastfeeding class for you and your partner or support person. Please email, barbara@bfcaa.com, for more information.
Finally, if you are returning to work, we also offer a one on one working and breastfeeding consultation. This session will provide you with the information you need to return to work and help you make a concrete plan for your unique situation.
Podcast: Play in new window | Download | Embed
Subscribe: RSS