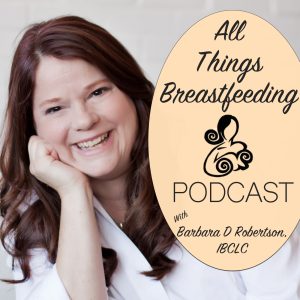 This week the topic of discussion is low milk supply. What exactly is a low milk supply and what can a mom do to help overcome this breastfeeding difficulty? Join us while we chat all things low supply!
Podcast: Play in new window | Download | Embed
Subscribe: RSS
Resource of the day: The Breastfeeding Mother's Guide to Making More Milk
Paced Bottle Feeding: 
Tennessee grant for pre-term babies
Thanks so much for listening! The podcast is now available on Google Play for all those android users out there!
If you enjoy the podcast, please consider rating and leaving a review on iTunes.
If you are interested in sharing your breastfeeding story, please email us at barbara@bfcaa.com
~Happy Breastfeeding!