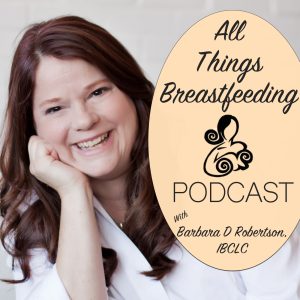 This week on the podcast Barbara and Barb continue talking about traveling for breastfeeding mothers. Air travel for working moms is a common reality for many woman who are breastfeeding. There are a lot of logistics to work out! We will discuss important information to help make traveling for work easier for you!
Podcast: Play in new window | Download | Embed
Subscribe: RSS
Resource of the day:
Holiday travel tips for breastfeeding moms 
Paced bottle feeding is important if you will be away from your baby for an extended period of time! 
Visit our YouTube channel for videos on both paced bottle feeding and hand expression.
In the news: Delta prohibits carry-on breastpump, apologizes later
Thanks so much for listening today! Please join the discussion at our Facebook page! Also, we would love if you could rate and review the podcast on iTunes so that other mothers can find this resource!
Have a great day!