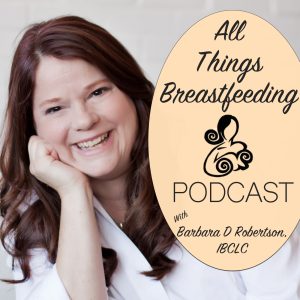 This week on the podcast Barbara and Barb chat about breastfeeding and medication safety. We share wonderful resources so that you can make informed health care decisions. In the news this week: Similac is back with another commercial getting us fired up here at the Breastfeeding Center in Ann Arbor!
Podcast: Play in new window | Download | Embed
Subscribe: RSS
Resources of the week: 
Medication and Mothers' Milk by Thomas Hale 
Apps you can download for electronic devices:
If you are interested in the pathophysiology of medication entry into breastmilk, check out this information from the infant risk center.
The FDA is working on better lactation labeling for medications.
American Academy of Breastfeeding Protocols:
Contraception During Breastfeeding
Use of Antidepressants in Breastfeeding Mothers
Analgesia and Anesthesia for the Breastfeeding Mother
Kay Hoover's Poster on the use of radio contrast agents 
Taking Sudafed may reduce milk supply.
In the News:
Similac commercial to "End Mommy Wars". 
We want to know what you think! Please like our Facebook page to join in the conversation!
If you enjoy the show, please rate and leave a review in iTunes!
Coming Soon: Podcasts will soon be available in Google Play for streaming to your electronic devices!
Thanks again and Happy Breastfeeding!