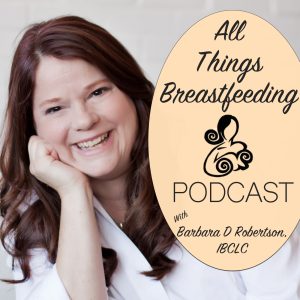 This week on the podcast, Intern Barb shares her second breastfeeding story. Barb's second breastfeeding experience had some hurdles to overcome, including tongue tie and bottle refusal.
Podcast: Play in new window | Download | Embed
Subscribe: RSS
Here is Barb and baby Nolan nursing when he was about a year old.
Thanks for listening today! Do you want to share your breastfeeding story? You can email at barbara@bfcaa.com or connect with us on Facebook.
~Happy Breastfeeding