Milk banking
Non-profit milk banking in the United States is rapidly growing! We have the Human Milk Banking Association of North America (HMBANA) here is the US, Mexico, and Canada. At this point we have 27 milk banks and 5 under development in North America. Milk banking was developed in 1985. These milk banks have donor screening, testing for bacteria, and pasteurize the donated breastmilk. Milk banking had a rough time in the 1980s when the HIV virus was emerging and it was not understood that the pasteurization destroyed the virus. Now, mother's are screened for HIV and due the the Holder Pasteurization process, this virus is not found in banked human milk.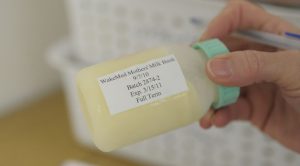 Non-profit milk banking is being used more and more in NICUs and hospitals for both preterm, fragile, or even term babies when their own mother's milk is not available. Banked human milk is critical for helping to prevent NEC (Necrotizing Enterocolitis). This condition causes a babies gut to become infected and rot. It is incredibly expensive both monetarily and emotionally for families and hospitals. Providing banked human for little babies helps reduced NEC by 90% in many hospitals. We have a great podcast on this.
Where is milk banking happening?
Globally, there are 560 milk banks actively milk banking as of 2018. The largest milk bank system in in Brazil. In 1980s, the Ministry of Health supported the development of milk banks as a strategy to improve child health by avoiding the use of formula. In 2016 there were 210 milk banks and 100 milk depots. This has improved the outcome of babies all throughout this country. Europe has 224 milk banks. In 2017 India has replaced milk bank with lactation management center to help focus on parents breastfeeding their own babies and that pasteurized donor milk is available if needed. Norway and Germany use mostly using raw human milk vs. pasteurized milk for their preterm babies.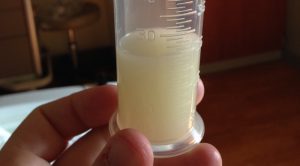 The process of becoming a part of this milk banking movement involves:
1. Oral phone screening- Explain minimum donation, how old the milk can be, and shipping and handling
2. Paper questionnaire for donor
3. Paper questionnaire for health care provider
4. Serology testing for: HIV 1, 2, 0, HTLV 1 and 2, Hepatitis B and C, syphilis
5. Microbiological testing of breastmilk before and after pasteurization
We have written about milk sharing. Check out our podcast and blog about this. Here are some resources on milk sharing:
Human Milk for Human Babies http://hm4hb.net/
Milk Share http://milkshare.forumotion.com/
Eats on Feets  http://www.eatsonfeets.org/
Podcast: Play in new window | Download | Embed
Subscribe: RSS