Podcast: Play in new window | Download | Embed
Subscribe: RSS
So sorry for the delays in podcasts! COVID has done a real number on me and I have been struggling to get tasks done that are not critical. Jessica and I are committed to recording and releasing more often! Thank you for your patience. Barbara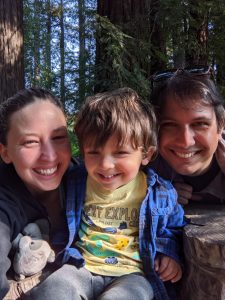 Back in May 2022 I got this email: "I don't expect you to remember, but 2 years ago we corresponded about writing a clinical perspective essay for Clinical Lactation about Exclusive Pumping and lessons I gained as an IBCLC from being an exclusive pumper. I really appreciate you reaching out when you did to acknowledge how important my experience was, and for encouraging me to write something more formal. It meant a lot to have my experience and my voice valued in that way…I have finally had time to revisit the idea of writing this article. I've been working on this article with a writing group, and I think that it is finally ready to go."
I was so excited! I had reached out to Miriam about exclusive pumping back when I was tasked with writing clinical articles for the journal Clinical Lactation Although I was not responsible for this anymore, I felt that this was information people needed to have. I put Miriam in touch with the right people at the journal and extended the idea of us doing a podcast about her story, experience, and the wisdom I knew she had for us.
Miriam talks about her own breastfeeding journey which, as is true for many of us, did not go as planned. She then talks about the lessons learned that she has applied to her own work in the field of lactation. I think one of her biggest take home messages is that although many people do choose to exclusively pump from the beginning, most exclusive pumpers really wanted to breastfeeding/chestfeed but didn't end up being able to reach that goal for many, many reasons.
Please listen and enjoy!