Becoming an IBCLC is not easy!
Many people are surprised to find out that to becoming an IBCLC (International Board Certified Lactation Consultant) is hard. You need 8 college courses, 6 continuing education courses, 300-1000 clinical hours working with breastfeeding families, a 90 hour professional lactation course, and THEN you can qualify to take a four hour exam. It is a true profession! If you want to learn more email barbara@bfcaa.com to learn more! We have monthly Zoom meetings to review the process and help answer questions.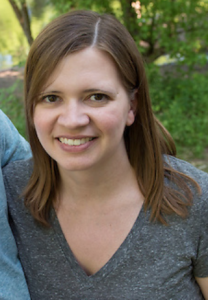 Jessica and I first met when she had her first baby five years ago. She was having breastfeeding trouble. We had a consultation and then she was a regular attendee at our weekly Breastfeeding Cafe. Jessica was very lucky that she did not have to return to work until the baby was six months old.  I did help Jessica return to work and meet her breastfeeding goals.
The journey to becoming an IBCLC begins…
Jessica contacted me again in the spring, 2018. She had been thinking about a career change. Jessica has a Master's degree in adult education that she was utilizing in her current job developing trainings for her work and as a employee trainer. She wanted to do something that she felt could make more of a difference.
I have many people who want to work with me to get their clinical hours on their path to becoming an IBCLC so this was not a new request. I have developed a way that helps me get to know my possible future intern and allows them to really see my style to determine if we will be a good fit. Basically, I have people I think might be a good fit come to my Breastfeeding Cafe. I want to see how the candidate interacts with parents, and if they have been a parent themselves, how they shift from the role of being helped to being the helper. I am looking for great communication skills, someone who can listen well, and help families feel cared for during this, often, challenging time. Needless to say, Jessica did a great job!
Next steps…
Once Jessica and I established we wanted to work together she needed to apply for Pathway 3 with IBLCE. They needed to approve Jessica as a Pathway 3 IBCLC candidate and approve me as one of her mentors. This happened in the fall of 2018. Jessica also needed to take my 90 hour lactation course. I do require my interns take this course with me so they have the knowledge base needed (from my point of view) to actually work with clients. I do suggest that any aspiring IBCLC take a 90 hour course near the beginning of their training so they have this foundation of knowledge. Jessica took Part 1 of my course is spring of 2019 but then had her second baby! She delayed Part 2 until the fall of 2019. All the while she was collecting clinical hours working hard with me.
Ready for the exam…
Jessica applied for the IBCLC exam to be taken in the spring of 2020. We all know what happened there! Because of COVID Jessica had to wait until the fall of 2020 to take the exam. Of course she passed! Jessica got her exam results in December of 2020!
What next?
Jessica now has left her old job and works full time as a mother and part time with The Breastfeeding Center of Ann Arbor! Jessica is seeing clients, helping me with business tasks, and maybe most importantly, she helps me develop curriculum and she teaches for me!
Congratulations Jessica!
Podcast: Play in new window | Download | Embed
Subscribe: RSS