What is hand expression?
Podcast: Play in new window | Download | Embed
Subscribe: RSS
Great question! Basically it means getting breastmilk out of a lactation breast without a baby or a breast pump. At The Breastfeeding Center of Ann Arbor, hand expression is a typical tool we review with most of our families because you never know when you might get caught with no baby, no pump, and a full breast! Literally a life saver. Practice does make perfect with hand expression.
We have a brand new podcast about this! Enjoy here!
Reasons to hand express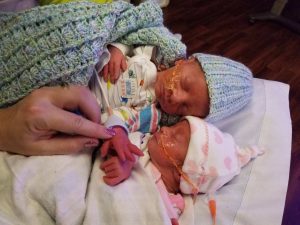 Here are just a few reasons you might want to hand express. Listen to our podcast to here many more!  The first is the day or two after the baby is born. If the baby is having trouble with latching, the hospital staff are concerned about the baby for a medical reason and want to supplement, or not the baby is not draining your breasts well, doing hand expression in the first hour after birth, right into a clean teaspoon, is a great way to help keep your baby fed and protect your breastmilk supply.
Another reason is to help entice the baby to latch. A little hand expressing before latching gets the breastmilk right there, at the end of your nipple for your baby to taste. Some hand expressing after pumping to help finish draining the breast when increasing or protecting your milk supply is also a great use. Having a preterm or a baby in the NICU is a great time to get going immediately with hand expression while the hospital staff gets you set up with a breast pump.
Ways to hand express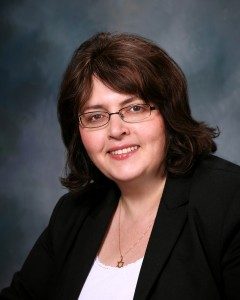 There are so many different ways to hand express. One of our very favorites was created by Maya Bolman, IBCLC from her experiences in Russia where hand expression is very common. Here is a link to her video. It is also great for engorgement or any time you have a really full breast. Don't worry if this method is not for you. There are others listed below to try. Whatever method you use hand expression should not hurt! Be gentle with your body!
The steps to Maya Bolman's technique
1. Have a clean container ready to catch the milk and wash your hands. If you are in a bind and don't have a container, a sink will do in a pinch. A shame to waste the milk but better to protect your body!
2. Preparing the breast. Consider doing some gentle massaging before hand expressing. Research shows this and/or warmth before trying to hand express or pump for that matter increases the effectiveness of hand expression. Maya demonstrates a "tapping" on the breast which seems to be important. Spend a few minutes getting your breasts ready to be expressed. If your skin feels tight or fragile, consider using a bit of olive or coconut oil on your hands for comfort.
3. Maya has families place their hands close to the nipple. Think about where a baby latches on. Not way back in the breast. We like to think of lining up the finger tips with the nipple. Finger tip, nipple, finger tip. See the photo.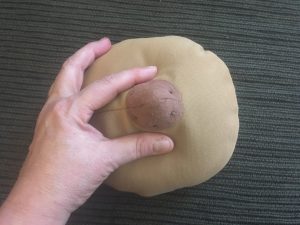 4. Push the fingertips together gently. Release. Bring together. Release. It may take 10-30 of these gentle squeezes before milk appears. Don't get discouraged! If milk is not coming yet. Just go back to step one. Breathe deeply and try to relax. This will help as well. If the milk is still not coming try going a little closer to the nipple or a bit further away from the nipple. Put your fingers in a different spot.
5. Alternative hand expressing with tapping and massaging until your breasts feel comfortable.
Stanford University- Jane Morton's technique
Another popular hand expression technique is from Jane Morton. Here is a link to her video.
1. Again, Jane encourages some gentle massaging before beginning to hand express.
2. Having a bigger handful of breast might be helpful, still having the nipple centered.
3. Having families, gently push back in their breast, bring their fingers together, and release, Jane's method can be effective. We encourage you to give 10-30 of these gentle squeezes before getting frustrated.
4. If the milk is not flowing yet, do some more massaging, shift your hands a bit, and try again.
Other ways to hand express
Here are some other examples of hand expression. Everyone does it a bit differently!
Great one! Global Health Media
A modified version of Jane Morton's technique
Another version of Jane Morton's technique
Another example