Here are our COVID updates!
Barbara accidently published the unedited version of this podcast! Here is the edited version. Sorry!
Jessica COVID updates
Jessica is at home with her two your children trying not to miss a beat while being a full time parent and having her and her partner continue to work full time. This sadly, is a common theme. Although this is very challenging, Jessica is very aware of the privilege that she has, being able to continue to work from home, that she hasn't lost her job, or been deemed as an essential worker.  Many of our families are not able to work from home. Where do the babies go? Most child care is closed during this time.
Jessica is also continuing to help run the Breastfeeding Center of Ann Arbor.
Barbara's COVID updates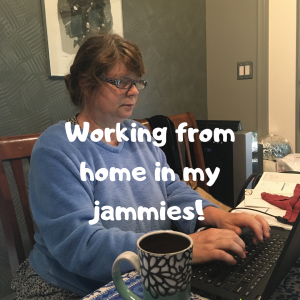 Barbara, on the other hand, because her babies (24 and 21 years of age!) are older, has been moved into a very creative and productive time. She does struggle with depression, so it hasn't all been smooth sailing (there have been several days of despair) but since she has been sheltering at home she has had enough time to get several new projects going and updated some old ones. Working in pajamas, sitting at the dining room table, Barbara has created the Making More Milk Book Group and lined up to two future book groups, Supporting Sucking Skills with Cathy Watson Genna and the new 2nd edition of Breastfeeding Answers  with Nancy Mohrbacher! Look for info about these soon.
Even more COVID updates!
Barbara is also moving all of her online training to Thinkific. The CCLS (Clinical and Communication Lactation Specialist) 90 hour professional course hybrid is just about ready to go for the fall session. She will also be launching her totally online version of this course starting in September, 2020! Due to not be able to meet in person Barbara is now offering virtual breastfeeding consultations. Rebecca, one of Barbara's interns, is offering a virtual Breastfeeding Cafe on Zoom! Email Rebecca@bfcaa.com to join us!
Podcast: Play in new window | Download | Embed
Subscribe: RSS