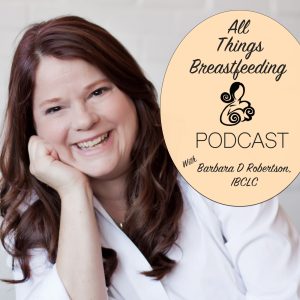 Intern Barb here! Barbara, and I are so excited to debut the All Things Breastfeeding Podcast! Please listen to our first episode which can be played right from this page just below!  Our goal is to bring to you, information, thoughts, and opinions on All Things Breastfeeding! Podcasts will be available on itunes very soon for download for all electronic devices. Stay up to date on the podcast by following The Breastfeeding Center of Ann Arbor on Facebook! Please share this podcast if you enjoyed it and help spread the word!
In this episode we discuss getting started with breastfeeding and the similac commercial gone viral, you know the one that everyone is gushing over!
Podcast: Play in new window | Download | Embed
Subscribe: RSS
Show Notes: 
Here are some of the important links that we discussed in the show.
Hand expression link to stanford university
Newborn weight loss associated with IV fluids during labor study
As to the Similac commercial, we aren't going to link to that out of protest.
You can check out what others have to say about this commercial.
Blog post from the Analytical Armadillo says, "It's so good that midwives and breastfeeding advocates who would never share a formula advert, have passed it on around." We like what she has to say here!
We like this post too from Little us about why she won't share the similac commercial.
Here's what Barbara had to say about it! 
Other news:
Smoker offended by breastfeeding woman
Babies do die from formula contamination!
Supreme court case- Men can lactate
Lactation is under pregnancy act and now a medical condition
Yay virginia for passing state law! Michigan passed law last summer!
Thanks so much for checking out our first podcast! There will be many more to come with lots of great content!
Like the BFCAA facebook page and comment on pinned post to get your questions answered.
This podcast contains general information about breastfeeding. The information is not to be treated as medical advice.  You must not rely on the information from this podcast as an alternative to medical advice from your professional healthcare provider.   If you have any medical questions or concerns you should consult with your health care provider right away. You should not delay seeking medical advice, disregard medical advice, or discontinue medication treatment due to the information on this podcast.