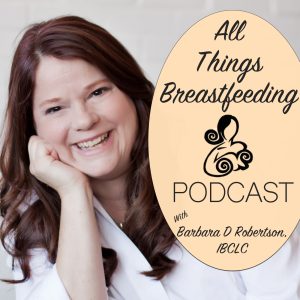 This week on the All Things Breastfeeding Podcast Barbara and Barb chat about sleep! You know that thing you used to do before baby came along! What is normal for infant sleep patterns and how can you get more sleep?
The podcast is now a available on iTunes! Check it out and add to your electronic devices to listen anywhere!
Podcast: Play in new window | Download | Embed
Subscribe: RSS
Show Notes:
Breastfeeding mothers get more sleep than formula feeding mothers!
Why not let your baby cry it out? Here's why!
Night wakings serve to protect infants.
Breastfed babies 'have lower exposure to arsenic'
SImilac is paying pregnant woman to endorse their campaign! What?!?! You can view the video here.
We like these sleep books!
Thanks so much for listening! If you enjoy the podcast please share and also leave a review on iTunes.
Don't forget to like the Breastfeeding Center of Ann Arbor's Facebook Page to leave your question for the podcast!
Happy Breastfeeding!