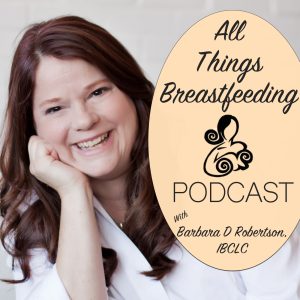 This week on the podcast, Barbara and Barb discuss pregnancy and tandem nursing. This is a topic that isn't talked about much, but is happening more than we might think! Some people plan on continuing breastfeeding while pregnant, while others it just happens unexpectedly. Either way, there are many misconceptions about nursing while pregnant and tandem nursing and that's what we dive into today!
Podcast: Play in new window | Download | Embed
Subscribe: RSS
Show Notes:
Myths vs. Facts: Breastfeeding During Pregnancy and Tandem Nursing
The World Health Organization (WHO) recommends two or more years between pregnancies, and also breastfeeding for two years. 
A wonderful resource for pregnancy and tandem nursing is Kelly Mom-of course!
This book is also a great resource for anyone thinking about tandem nursing.
In the News:
Have you seen these nursing "pods"? They are popping up all over the place. Have you used one for breastfeeding or pumping? We would love to hear what you think about them!
As always, thank you so much for listening! Please review the podcast on iTunes! It will help other people find the podcast! Share the love!