Note: The Breastfeeding Center of Ann Arbor and the Breastfeeding Boutique will be closed beginning Tuesday, February 24th and we reopen Wednesday, March 4th. There will be NO Breastfeeding Cafe on Friday, February 27th. Please leave us a message to set up private consultations when we return. 734-975-6534. Thank you!

Our Mission:  The Breastfeeding Center of Ann Arbor helps mothers and babies reach their breastfeeding goals.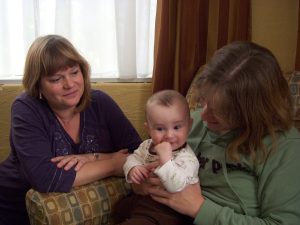 We are committed to providing everything a breastfeeding family might need to do this.
Private consultations
Breastfeeding classes
Nursing bras, tanks, and pumps
Support groups
Professional trainings
Like our facebook page!
Our services include:
Private breastfeeding consults in our office, at home, in the hospital


"Lactation visits are a bargain when you consider the cost of not breastfeeding.  Your baby is worth the investment." Pat Lindsey, IBCLC