Our Mission:  The Breastfeeding Center of Ann Arbor helps mothers and babies reach their breastfeeding goals.
NOTE:  We will be closed on Monday, April 7th due to illness.  Thank you!  We should reopen on Wednesday, April 9th.  Please call and leave a message with any questions or concerns, 734-975-6534.  Thank you for your understanding.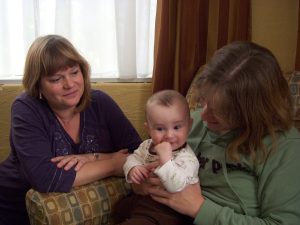 We are committed to providing everything a breastfeeding family might need to do this.
Private consultations
Breastfeeding classes
Nursing bras, tanks, and pumps
Support groups
Professional trainings
Our services include:
Private breastfeeding consults in our office, at home, in the hospital


"Lactation visits are a bargain when you consider the cost of not breastfeeding.  Your baby is worth the investment." Pat Lindsey, IBCLC