Note: The Breastfeeding Boutique will be closed from Tuesday, December 23, 2014 until January 2nd, 2015.
However, private breastfeeding consultations, bra fittings, and pump sales are available during this time.
Call and leave a message, 734-975-6534 or email, barbara@bfcaa.com for scheduling.
Thank you and have a wonderful holiday!
Our Mission:  The Breastfeeding Center of Ann Arbor helps mothers and babies reach their breastfeeding goals.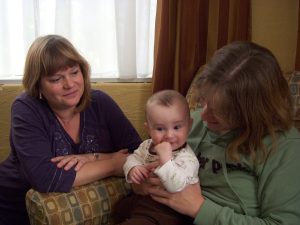 We are committed to providing everything a breastfeeding family might need to do this.
Private consultations
Breastfeeding classes
Nursing bras, tanks, and pumps
Support groups
Professional trainings
Our services include:
Private breastfeeding consults in our office, at home, in the hospital


"Lactation visits are a bargain when you consider the cost of not breastfeeding.  Your baby is worth the investment." Pat Lindsey, IBCLC