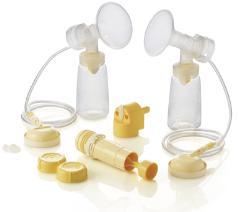 We have tried very hard to think of all the things a working mom might need.
Breast pumps: Most working moms prefer to pump when they are away from their babies.
Breast pump replacement parts: For those emergencies when you need a part now!
Hands free nursing bras: We have many nursing bras and several hands free nursing bras in a wide variety of sizes.
Breastmilk Storage options:  We can bottles, bags, and milk trays.  We can help you choose the best option for your life.
Other things: Things to help with leaking, pumping, cleaning.
When you think of working and breastfeeding, think of The Breastfeeding Center of Ann Arbor!